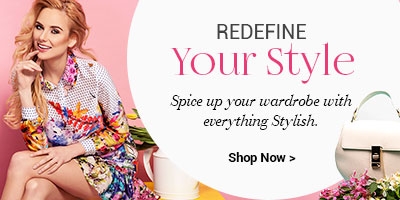 Blazing HOT DEALS
These Oh-So-Fashionable Styles are selling out fast! Stock all that you love, before it's too late. Rush!
Summer Fashion
Hottest Summer Wear Styles are waiting! Shop Kurtas, Tops, Footwear & Jewellery at the best prices.
Under 699 Store
Nothing quiet like a Good Price Drop! Shop All That's Trending this Summer at throwaway prices.
Featured Sellers
Time to Get Styled By Our Topmost Sellers! Shop Your Favourites At The Best Prices.
Shop by Category
Look who dropped by! Game-changing Styles we are going crazy over are here. Dig in!
What's Trending This Week?
All that you need to know about the Trends to shop right now! Get going & get grabbing!